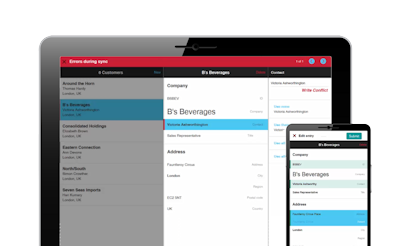 Presented By:

Selwyn Rabins
President and Co-founder
Alpha Software
Overview:
From its robust, interwoven offline capabilities, NoSQL support, and Security Framework updates (Active Directory Authentication, Social Login, and more), to new PhoneGap functionality, major client-side templating enhancements, and a host of new features in the List Control and UX Component, (along with much more!) Alpha Anywhere 3.0 is bursting at the seams with over 70 new features!

During the webinar, Selwyn demonstrates some of the most significant updates in Alpha Anywhere 3.0—with particular attention paid to our ground-breaking, low-code offline capabilities.
See the new offline capabilities in action
Tour some of the most exciting new features and functionality in Alpha Anywhere 3.0